On March 11, URDC participated in New Canaan Baptist Church's third annual Home Services Resource Outreach Seminar. The Seminar was organized to provide information to the community on organizations that offer home services to the elderly and low-income at a reasonable price.
Besides URDC, My Way, Center in the Park, Habitat for Humanity, and The Energy Co-op also made presentations at the Seminar on their programs, which ranged from home repair, home rehab, senior home services, and energy bill savings. Over 100 community residents attended and were able to obtain valuable information on the various non-profit organizations that serve seniors and low-income families in the Germantown community.
URDC is proud to be part of this valuable outreach to the community. New Canaan Baptist Church is a member and financial supporter of URDC.
https://buildgermantown.org/wp-content/uploads/2017/03/URDC_LogoTag.png
0
0
MichaelAlbany
https://buildgermantown.org/wp-content/uploads/2017/03/URDC_LogoTag.png
MichaelAlbany
2017-03-11 19:09:03
2017-04-21 15:23:24
URDC PARTICIPATES IN CANAAN BAPTIST'S THIRD ANNUAL HOME SERVICES RESOURCE OUTREACH SEMINAR
URDC recently hired Mr. Khaleel Evans as its Project Manager to oversee the Owner Occupied Home Repair program, which helps finance costly exterior home repairs for senior and low-income homeowners in northwest Philadelphia. The program has assisted over 250 families to live in safer, healthier homes thanks to URDC repairs.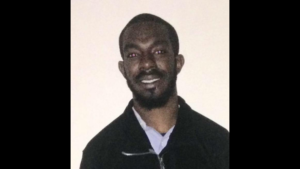 Khaleel has extensive experience working with Philadelphia community organizations in contracting, residential construction, and estimation.  He is the co-owner of Seamless Pros, LLC, a general contractor founded in 2004 that specializes in interior finish carpentry. He is also a private contractor with Craig Liebel/Ferrarini Remodeling whose work includes framing, electric, plumbing, HVAC, drywall, painting, and tiling. Khaleel attended Kutztown University, is OSHA 30 certified, and has a certificate in Construction Management from Temple University.
As Project Manager, Khallel will be working with URDC's contractors on estimating the cost of home repairs for specific homeowners and on managing the repair projects to successful completion. Welcome Khaleel!
https://buildgermantown.org/wp-content/uploads/2017/03/URDC_LogoTag.png
0
0
MichaelAlbany
https://buildgermantown.org/wp-content/uploads/2017/03/URDC_LogoTag.png
MichaelAlbany
2017-03-01 18:56:00
2017-04-14 16:56:03
URDC WELCOMES KHALEEL EVANS AS PROJECT MANAGER